Abbe Barclay – Clarity Counseling Center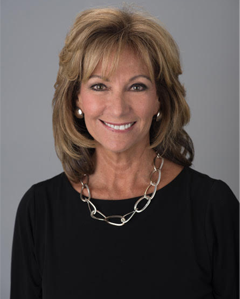 Welcome, I am glad you are here. I have worked in the Central Florida community for over 25 years and my experience has taken me from working in a psychiatric group practice  to private practice. I hold a speciality in the area of helping couples, families, and individuals recovering from addiction and co-addiction  to heal, however, my practice is inclusive and not limited to working with addictions. 
I value each and every person who comes into my office and I am honored to be with you on your journey. I am committed to honoring my client's process as we work together to help find the healing that is needed. I believe it is important to address underlying issues that keep people stuck in dysfunctional patterns.
Over the years I have cherished my time as a consulting therapist for the renowned Onsite Workshops (Onsiteworkshops.com) in Tennessee. I am trained in experiential therapy and find it to be a valuable resource when conventional talk therapy is not enough.
I hope this helps you understand my practice in a better way. Feel free to contact me with any questions.
Next
Testimonials
Previous
I came to Abbe with a question, and she gave me the answer. And then I realized I had many more. She got me through my marriage. My estrangement with my family, and helped me find my way back to them. Then there was my divorce. And she showed me the way back to myself. Together we worked through my new marriage and then, it's end. But I am not sad. Abbe is like my family's Secret Spaghetti Sauce. It's always good and comforting, and if something ever happens to me, she can always be referred to as my recipe for A Life of Good Spaghetti. She has always made me feel special and comfortable. Of all my unpredictable changes in life, she has been my constant. And I am nothing without her.

I. M.
Abbe is an excellent therapist, not only very effective but also connects with people. She is a great counselor and also a real person. Recommend very highly.

Bill Lokey
The three days I spent with Abbe were life-changing. Her ability to uncover layers of dysfunction and provide guidance towards a new perspective are top-rate.

Rick Jones