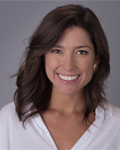 Amy Barclay Rowlinson MA, NCC, LMHC,CPTT
(LMHC)Licensed Mental Health Counselor
(CPTT )Certified Partner Trauma Therapist
EMDR
Amy's experience has allowed her to work with clients in the treatment of self-esteem issues, depression, addiction, life- transitions, anxiety, trauma, anger and relationship problems, and she enjoys working with young adults through mature adults. Her specialties include two distinct areas of treatment. As a Certified Partner Trauma Therapist (CPTT) credentialed through IITAP (The International Institute for Trauma and Addiction Professionals) Amy is able to skillfully work with partners of sex addicts or individuals who have been betrayed by their spouse through the chaos of pornography or sex addiction. Working with someone specifically trained and certified to help navigate the healing process of such a complicated illness is paramount to understanding. Amy's second speciality is working with addicted individuals and/or their families, including substance addictions & behavioral addictions.
Amy is also trained in EMDR therapy, (Eye movement desensitization reprocessing) which is a powerful therapeutic technique in treating a wide range of issues & creating progress in the lives of her clients. Amy holds a specialty in treating addiction with EMDR. Amy has experience and is especially passionate about helping individuals, adults, teens, and young adults families effected by addiction and other compulsive behaviors find the path to healing, hope and fulfillment.
You can find Amy at 407.636.6041 or Amyrowlinsonma@gmail.com