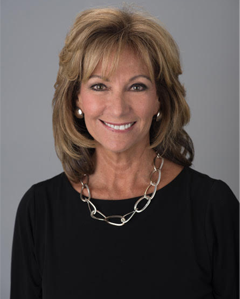 Abbe Barclay, MSW, LMFT, CSAT
Licensed Marriage and Family Therapist (LMFT)
Certified Sex Addiction Therapist (CSAT)
Abbe Barclay is a Licensed Marriage and Family Therapist and Certified Sex Addiction Therapist (CSAT) since 2007, and has provided individual, group, couples, and family outpatient therapy services for over 27 years. Her areas of specialty and advanced training include couple's therapy; communication skills; Imago relationship counseling; sex and love addiction; chemically dependent family therapy; depression; anxiety; women's issues; grief; divorce adjustment; Trauma and recovery from affairs.
Abbe is in the process of obtaining her Certified Partner & Trauma Therapist, a new credential now offered through IITAP (The International Institute for Trauma and Addiction Professionals).
She also works with partners and spouses of sex addicts, marital discord following discovery of sexual addiction, and couples recovery from sexual addiction. Abbe is trained in Emotional Focused Couples therapy ( EFT). This theory is based on attachment, in distress couples often relate to deeply rooted fears and unresolved pain. She is also is trained in Emotional Freedom Techniques (EFT) for addressing stress, trauma, cravings, and other mental health related issues, and Eye Movement Desensitization and Reprocessing (EMDR) is an integrative psychotherapy approach that has been extensively researched and proven effective for the treatment of trauma. Abbe is a consulting therapist to the nationally recognized Onsite Workshops, and has enjoyed being a part of the organization, facilitating intensives and several workshops including but not limited to Coupleship and Healing Love Addiction.